Latest Articles
August 30, 2019
My family and I recently spent some time on the Spanish island of Fuerteventura. As well as spending ample time soaking up the sun we paid a visit to the Centro Comercial El Campanario craft market which takes place every Thursday and Sunday from 9am-2pm where we met Claudia from Nutmeg Bags.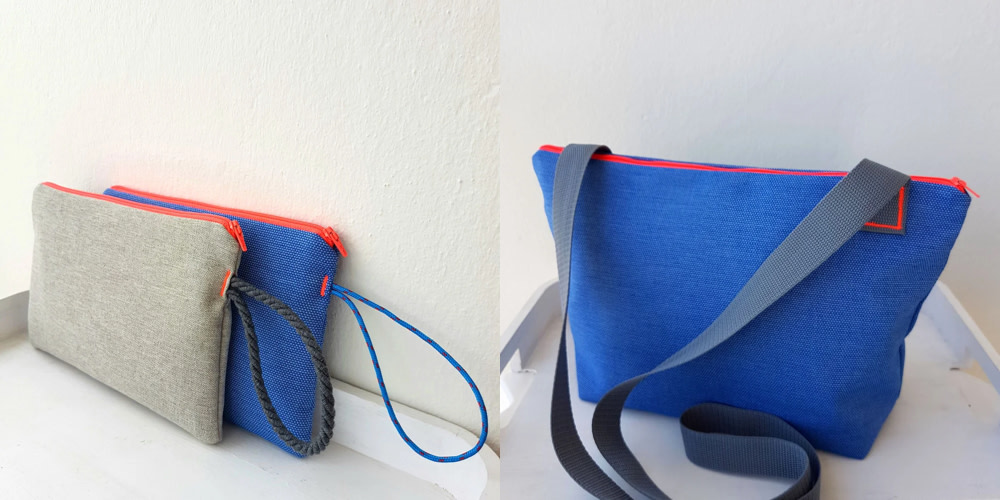 Founded in 2016 with the idea of "combining quality and waterproof fabrics with simple cuts and a unique neon design that reflects the colours of the island" Nutmeg produce a wide range of hand made pouches, bags, and accessories.
August 16, 2019
Recvently launched on Kickstarter the DUN TravelPack is a sleek, logo-free, 35-litre carry–on backpack.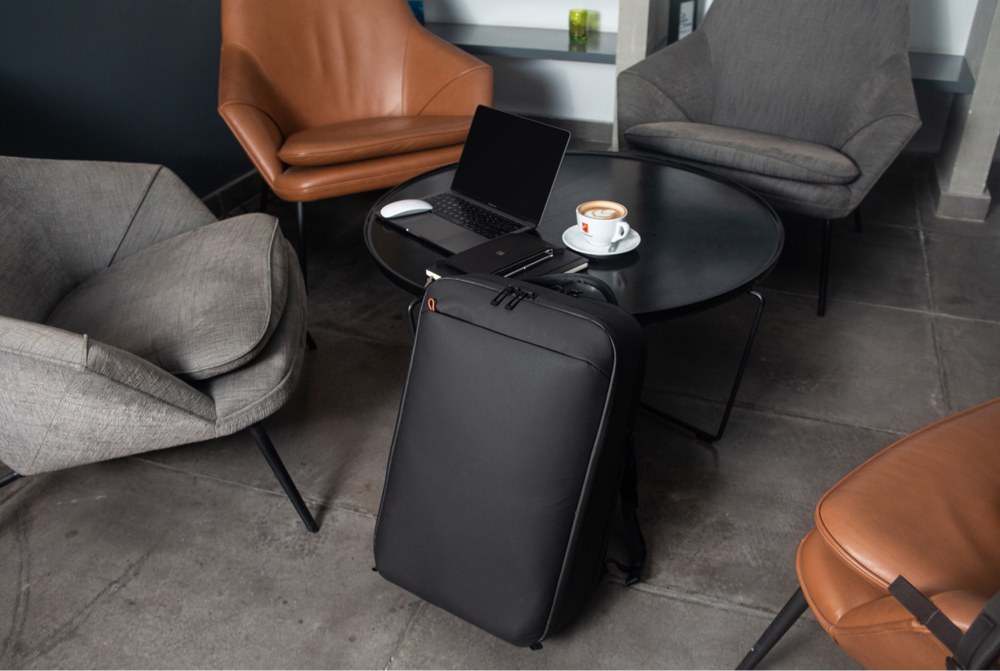 Billed as a "minimalist travel backpack that cuts through all classes of travel" and "ideal for moving from business hotel to beach hut" the TravelPack looks like a great value option (from €119) backpack for those who have yet to enjoy the benefits of a smart and sleek looking carry–on.
August 01, 2019
The Flotsam & Jetsam Bali Weekender looks like a neat clamshell-style bag for, well, a weekend away.
The Bali Weekender bills itself a "multi–functional travel bag that keeps your items organised in a way no other weekend bag can". Originally only available in olive green they are now accepting pre–orders (including a £15 discount) for a black edition which will start shipping in September 2019.
As well as getting your hands on a useful bag you'll also be helping the environment with every purchase. Firstly the fabric of the bag is made from 100% recycled plastic, and secondly, 10% of the profits from each bag will be donated to charities cleaning plastic off the world's beaches.
June 29, 2019
Bellroy recently released another addition to their ever-expanding backpack range in the form of the Studio Backpack. This top-loading pack features a clever one-handed magnetic closure as well as an 18-litre capacity which should be plenty for everyday usage.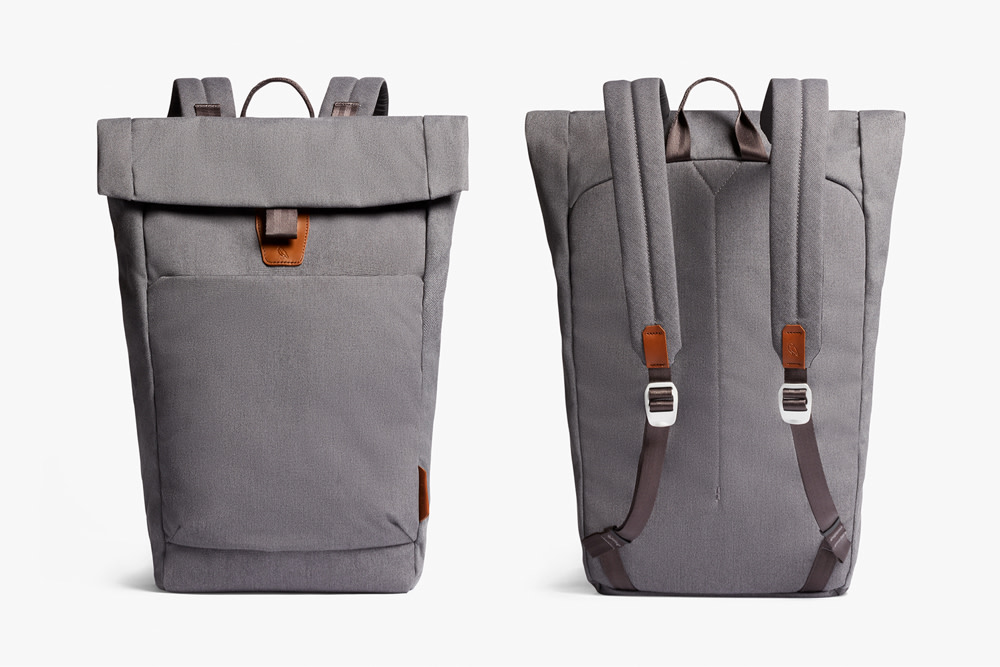 Internally there's a laptop sleeve, mesh pockets for smaller essentials, and pockets for umbrellas and water bottles.
June 12, 2019
I've written about RiutBag previously on Leader of the Pack. I'm a daily user of their Zipped Cable Bags and have long admired Sarah's (RiutBag founder and designer) approach to design and business. The inspirational RiutBag story is well worth a minute or two of your time.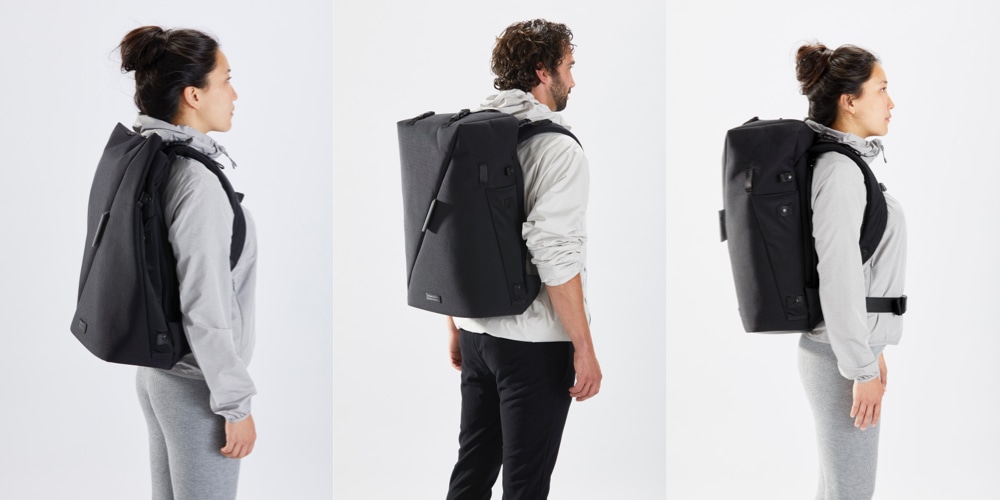 Yesterday Sarah launched her latest Kickstarter campaign and I was lucky enough to grab an early bird X35 Secure Origami Backpack.
June 06, 2019
The NEX: 3 in 1 Bag Mate is a velcro fastening strap cushion designed for backpacks and cross–body bags. It features an air cushion for comfort, easy access pockets and ships in a variety of colours. While this may fall neatly into the "stuff you never knew you needed" category I'm close to ordering a brace for myself.
Joking aside I think this is a rather neat idea. The design of the Bag Mate evenly distributes the weight of your bag across your entire shoulder which, they claim, makes loads feel at least 30% lighter, while "keeping your neck, back, and shoulders aligned in a relaxed position to improve your posture".
June 05, 2019
If you're like me you'll travel with a bag full of cables, converters, adapters to cover every eventuality (all packed diligently into in my Riut zipped cable bag). Throw in a charger for your laptop and power leads and you're already adding a KG or two to your back. Wouldn't it be nice to lighten the load?
Enter the Passport GO travel adapter! There are cheaper alternatives aplenty and you'll find many of them on Amazon but consider this — the Passport GO can charge up to five devices at ones, includes a USB–C port to charge (although not at full speed) your MacBook, is equipped with GaN (Gallium Nitride) technology for more efficient charging, has an auto–resetting fuse, and works in 200 countries. To top it all it ships in two colours, black and white.
May 15, 2019
If you are a regular reader you'll know that I am a big fan of "one-bag travel". Given that most of my travel backpacks aren't reallly suitable for everyday use I always tend to pack a secondary carry for the days inbetween arrival and departure. For many years this took the form of a tote bag, my favourite being the Baron Fig, and most recently I have been using the Torguga Setout Packable Daypack as my go-to bag-in-bag.

Recently I was lucky enough to try out a new alternative — the Standard Luggage Backpack Packing Cube. Doubling up as both a packing cube designed for their 35 litre Carry-on Backpack and a daily carry backapck Standard Luggage have produced a extremely useful, nicely styled, and very comfortable item.
April 15, 2019
Last year I purchased these two cable bags from Riut and have been happily using them ever since.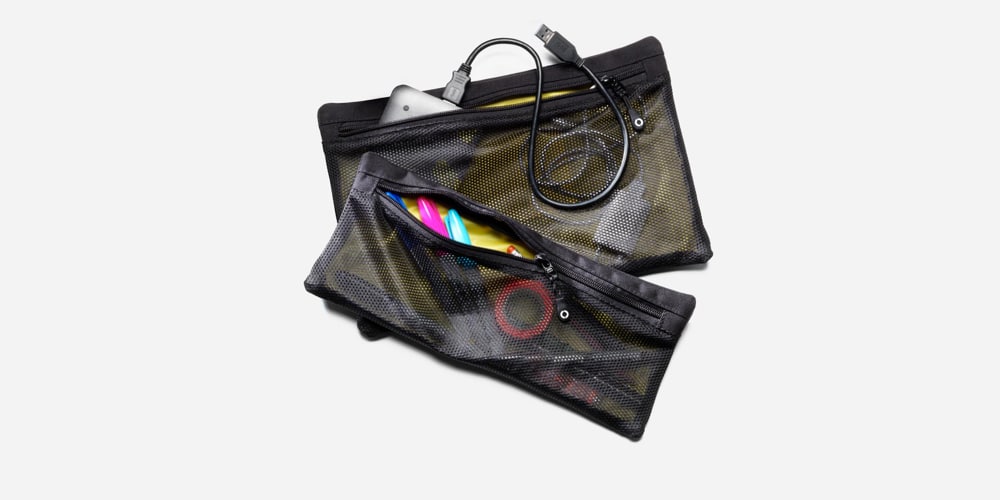 I've tried quite a few tech accessory packs over the last few years and have found most of them to be particularly bulky when carried in a day pack. The benefits of straps, multiple pockets, cable pass throughs are, to me, outweighed by the space they take up.
April 13, 2019
I've admired Tortuga for a long time. Last year I decided to buy their Setout Packable Daypack after my good friend Marc's recommendation.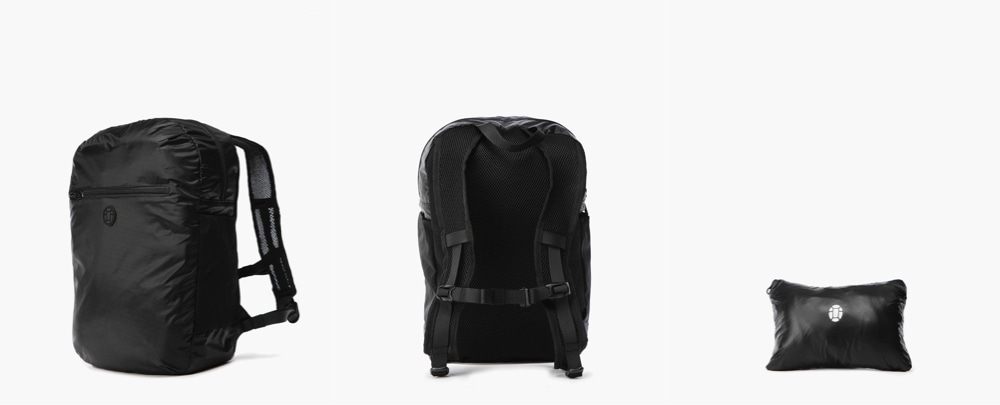 I'm a huge advocate of bag–in–bag travel and have many pack flat totes that I can throw in my carry–on at a moments notice but this was the first packable backpack in my collection. I've not been disappointed, especially as this retails for only $39 USD.
April 01, 2019
Back in March 2018, the "Akra & Vaga Carry-on Luggage System" by Arcido was funded by 321 backers on Kickstarter to the tune of £49,252. I mentioned these two packs on my personal site at the time and had every intention of reviewing them here when LOTP launched but for some reason, they slipped through the editorial net — so let's dig in.
These two packs tick almost all of my carry-on boxes, if only they were available in black. That said, that's a personal preference and not one I can hold against this well made and feature-laden pair.
March 23, 2019
Look around my co-working space and you'll notice that the reusable cup movement is strong. Popular among many, including myself is the Stojo collapsible cup.

Designed by coffee lovers, the Stojo is a convenient alternative to more rigid travel mugs and of course, better for the environment than disposable cups.
February 11, 2019

Every good backpack deserves a great notebook, right? The Sidekick is a 160 page lovingly crafted hardcover notebook purposefully designed to fit around your keyboard poised for to be on hand for your next big idea (or to-do!). You can grab your own for $24 USD + shipping.
February 11, 2019
An 85-litre inflatable travel bag made from used truck tarpaulins, bicycle inner tubes, and used car seat belts for £690.00 you say? Well, why not! This beautiful beast from the folks at Freitag certainly won't fit in an overhead bin but I'll make an exception just this once for this genius bag (although bag really doesn't do it justice). Top marks for a great pun too!
If you haven't already checked out the Freitag site you could do a lot worse than spend a few minutes with their City Guides.
February 11, 2019
Funded in one hour on Kickstarter this packable backpack by WANDRD comes with an inflatable back panel and an inflatable camera cube.
I'm really impressed by the number of features on the Veer including multiple ways to access the bag, expandable water bottle holder, organisation pockets, internal mesh organiser, theft deterrent buckle, key clip and plenty more.
At the time of writing, you can get yours for under $100 USD. Check out the WANDRD shop for more travel-related packs, pouches, and hats.