Recent Articles
July 16, 2018
A few weeks ago I highlighted the Macheto Travel Pack by Chrome Industries in my Carryology Awards round-up. I was quite taken by the backpack so thought it deserved a more in-depth look.

Long before I became a backpack guy it was all about the messenger and a Chrome messenger was very much on my wish-list. They were hard to find, especially in the UK, but were everywhere in the US. Working in the web industry work often took me Stateside and many friends and colleagues were owners of the bag with the quick release strap buckle. They seemed the perfect size for laptops, clothes, daily carry and of course ideal for bike couriers.
Ultimately I never came to own a Chrome but that might change with the Macheto — an all black clamshell backpack which looks perfect for a sub-seven-day trip use.
July 12, 2018
Many of you will be familiar with Monocle — the magazine launched by Tyler Brûlé in 2007 as a monthly title covering global affairs, business, culture, and design. Since launching Monocle has branched out into radio, multiple travel and home-related products, and in recent years a series of travel, business, and lifestyle books in association with Gestalten.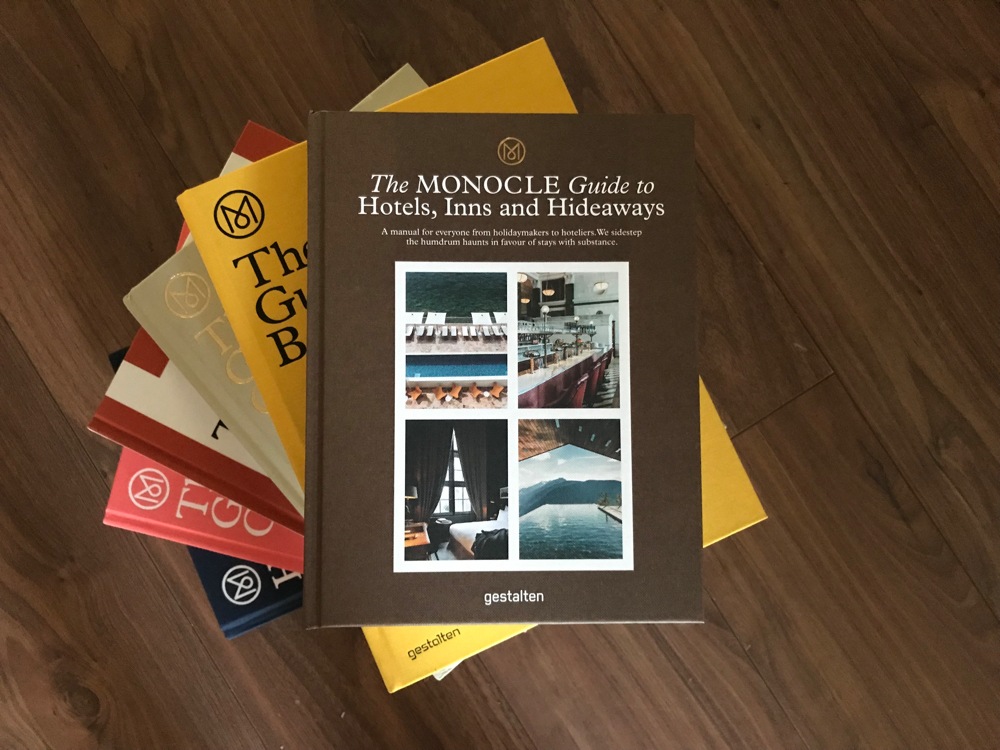 Together they regularly publish packable travel guides, previously featured on Leader of the Pack, as well as a range of larger books including ,The Monocle Guide to Better Living, The Monocle Guide to Good Business, The Monocle Guide to Cosy Homes, How to Make a Nation: A Monocle Guide, and The Monocle Guide to Drinking & Dining
Released in June (Europe) and July (International) 2018 The Monocle Guide to Hotels, Inns & Hideaways is the sixth publication in their large format series. However, the first thing you notice when cracking the spine is a new size. If you, like me, own any of the other Gestalten published "Monocle Guide to …" titles you'd have probably been expecting a larger format coffee table book. The new Mezzanine format is slightly smaller and as a result much easier to hold and read.
July 06, 2018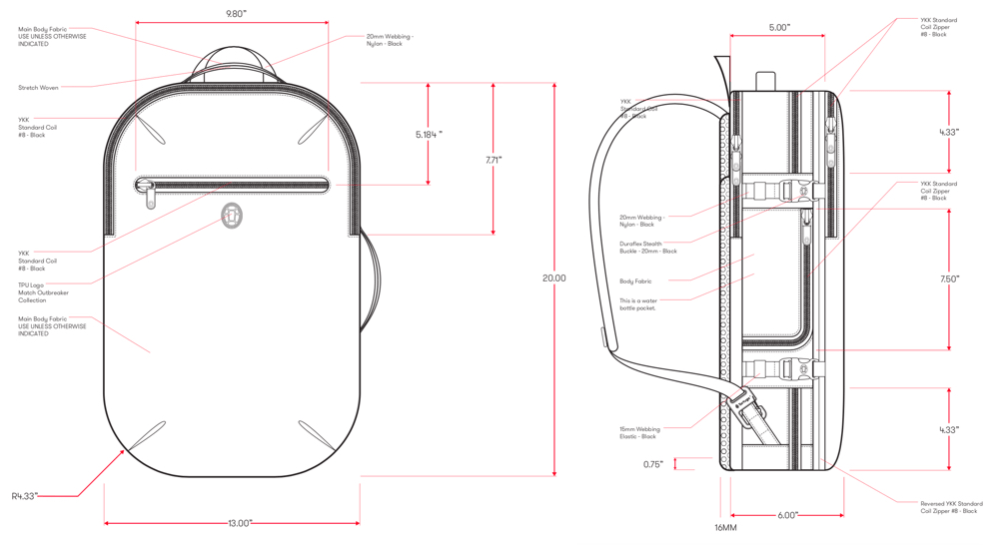 In this second edition of The Pack List I share five finds from the world of luggage and packing!
Read The Pack List Issue: 002 →
June 26, 2018 | Guest post by Kurt Elster
There are a lot of competing approaches when it comes to luggage. You may want your luggage to be a status symbol, or as effortless as possible, or as big as possible, or maybe even smart.
I took a different approach: I want my luggage to be a tool for relieving my travel worries. A tool that allows my belongings to be literally thrown into a metal sky tube, then jet-propelled across the globe at 300 miles/hour without breaking anything. My luggage goals were:
Affordable (as in more Samsonite and less Rimowa)
Durable
Configurable
Unique
There is one conspicuously absent item from the list and that's weight. With any luggage, weight and price are inversely proportional. Because I worry less about my luggage knowing I can afford to replace it, I've gone with a cheaper but heavier setup here.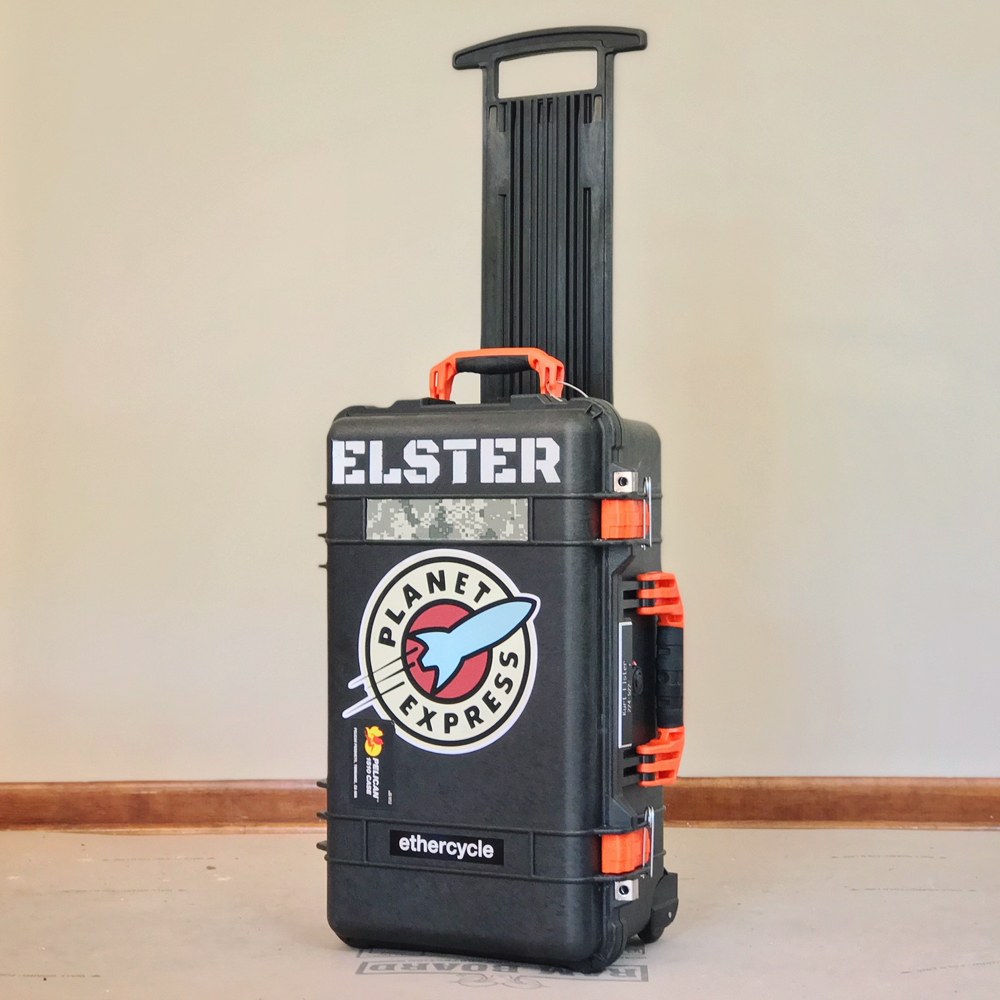 At its core, my luggage is a Pelican 1510 case. The 1510 uses the classic Pelican case design, sized to the limit of carry–on restrictions, and with the addition of a collapsible pull handle and wheels. If you're not familiar with Pelican, they make cases that are waterproof, practically indestructible, and have a rugged appearance that has captured my imagination for two decades. It checked all the boxes:
At $150 or less online, it was affordable
Waterproof and drop-proof, it would be highly durable
With a variety of interior accessories available, it was configurable
It's definitely unusual as far as carry-on luggage goes
Even though I immediately loved the 1510 as–is, I knew I could readily improve it.
June 24, 2018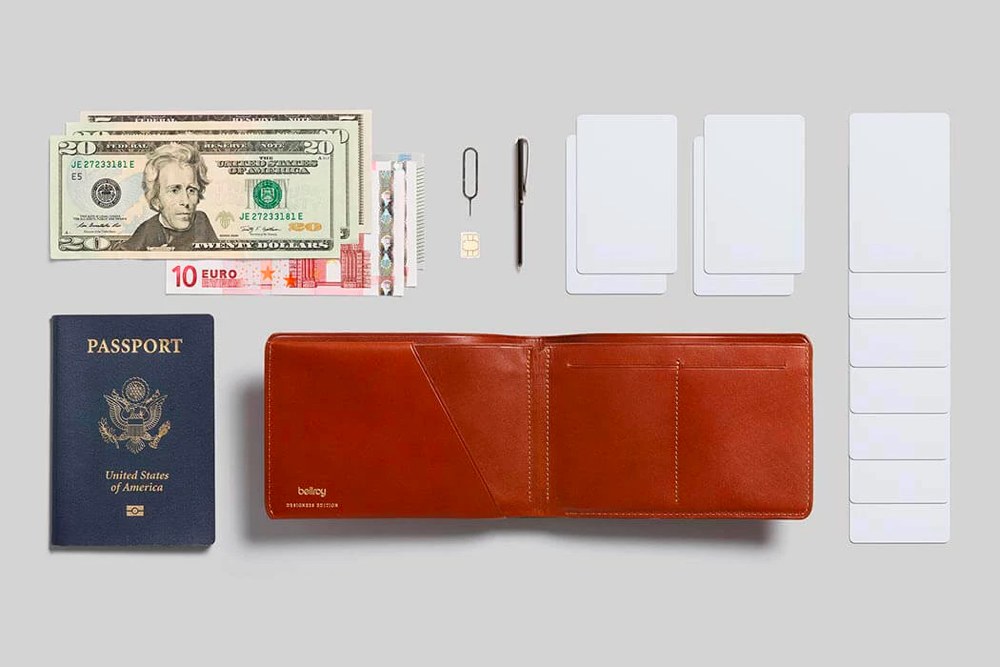 In this first edition of The Pack List I share five things that have recently caught my eye including The Radian by Mission Workshop, news of a new project from Taskin, and a fun hotel in Berlin.
Read The Pack List Issue: 001 →
June 16, 2018
I discovered Just Porter thanks to friend and Chicago resident Kurt Elster after he left a comment on the LOTP Facebook page. Kurt's packing the Sable backpack for his everyday use but the bag that caught my attention was the Logan Square.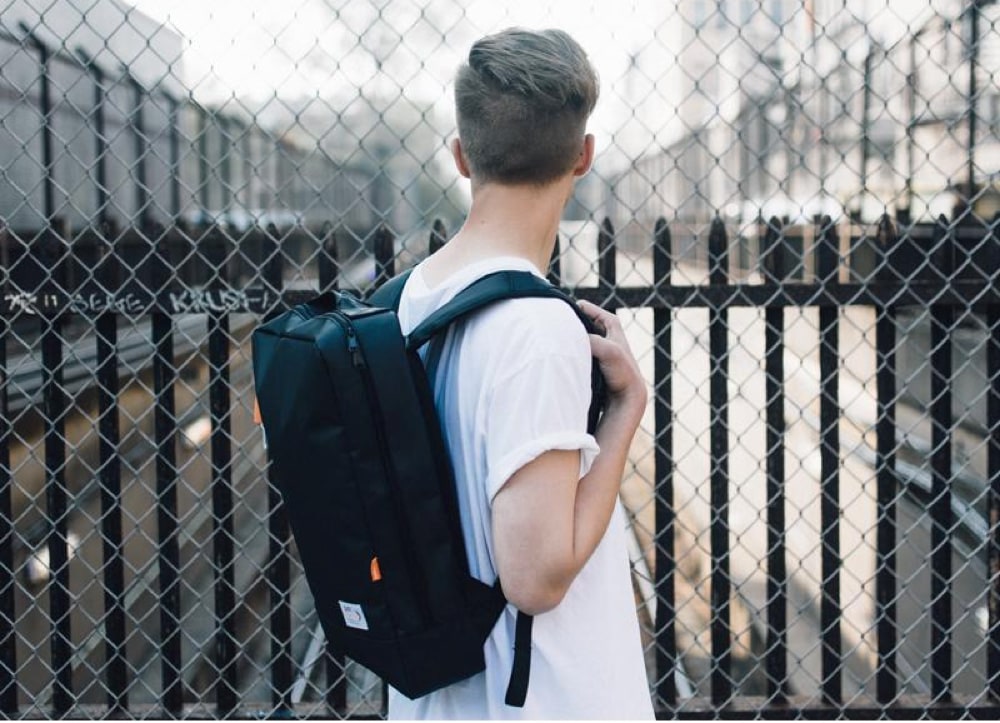 Named after the Logan Square neighbourhood in Chicago, Just Porter bill this as the ideal backpack for artists, creators, and the city's most vibrant innovators! It looks like another great choice for those of us who work from a variety of locations and need to pack a laptop, cable bag, notebooks etc.
June 13, 2018
Last month I posted about the Pakt One duffel bag which has started to ship to backers after their hugely successful Indiegogo campaign last year. Mine on its way and in anticipation Pakt sent out a link to this "helpful" video by Matt D'Avella.
Matt's a filmmaker whose work includes the documentary on minimalism which was released last year and is well worth a watch.
June 07, 2018
If you are a fan of analogue methods of planning and recording memories then the WANDRD Travel Journal might be for you! The project is launching ok Kickstarter soon and you can sign up for updates and learn more on their teaser page.
If you are unfamiliar with WANDRD you might like to have a look at their store which features backpacks, duffels, camera packs, and a variety of accessories.
June 04, 2018
At the time of writing this Kickstarter backpack had raised over 200% of its initial goal of, a very modest, £4,000. It's developed by Olivier and Yann — kitesurfers whose love of off beaten tracks led them to develop a simple, strong, unbranded, and water-resistant pack. The money raised on this campaign will allow them to bulk produce the Y backpack and fund development of a duffle and day backpack.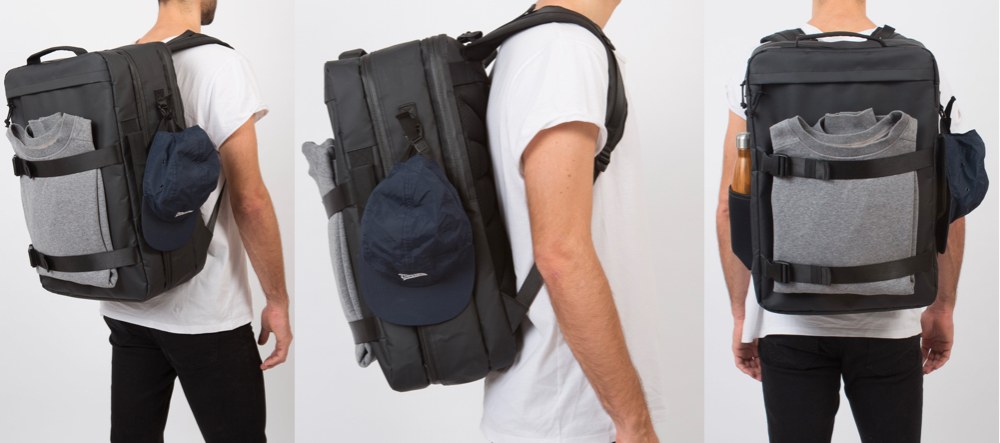 Like many of the recent backpacks I have reviewed the Y opens like a suitcase with one side having the addition of a zippable mesh cover. Although I have yet to see the bag in the flesh its 40-litre capacity suggests it's more than spacious enough for a few days away and with measurements of 54cm x 38cm x 22cm means it will fit most airline carry-on requirements.
May 30, 2018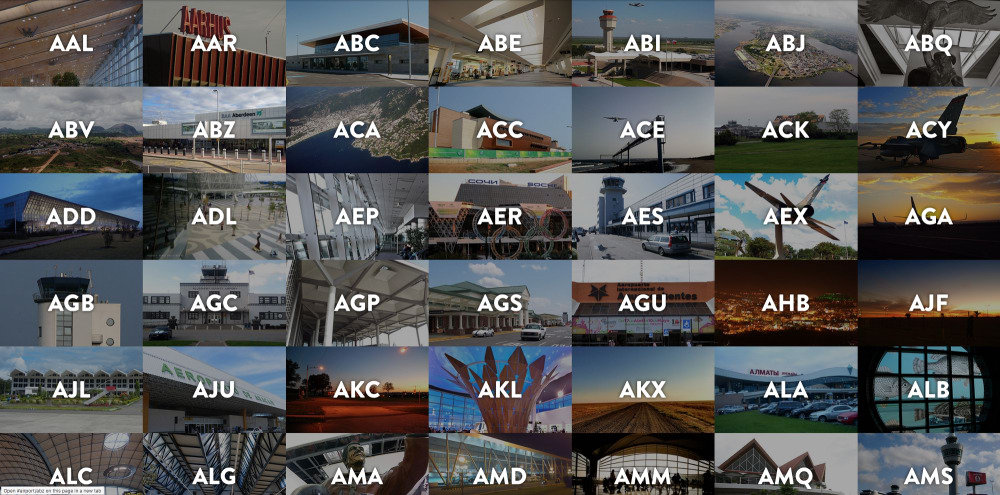 Deviating from bag reviews for a moment I wonder if, like me, you have ever wondered about the derivation of the three letter code found on your airport luggage tag?
A full list of articles is available in the blog archive. You can also browse by category or tag, and subscribe to the RSS feed for updates.