News & reviews covering the world of backpacks, everyday carry, on–the–go tech, and travel written and curated by Keir Whitaker, a UK based carry–on obsessed frequent flyer.
Accessories
NEX: 3 in 1 Bag Mate
June 06, 2019
The NEX: 3 in 1 Bag Mate is a velcro fastening strap cushion designed for backpacks and cross–body bags. It features an air cushion for comfort, easy access pockets and ships in a variety of colours. While this may fall neatly into the "stuff you never knew you needed" category I'm close to ordering a brace for myself.
Joking aside I think this is a rather neat idea. The design of the Bag Mate evenly distributes the weight of your bag across your entire shoulder which, they claim, makes loads feel at least 30% lighter, while "keeping your neck, back, and shoulders aligned in a relaxed position to improve your posture".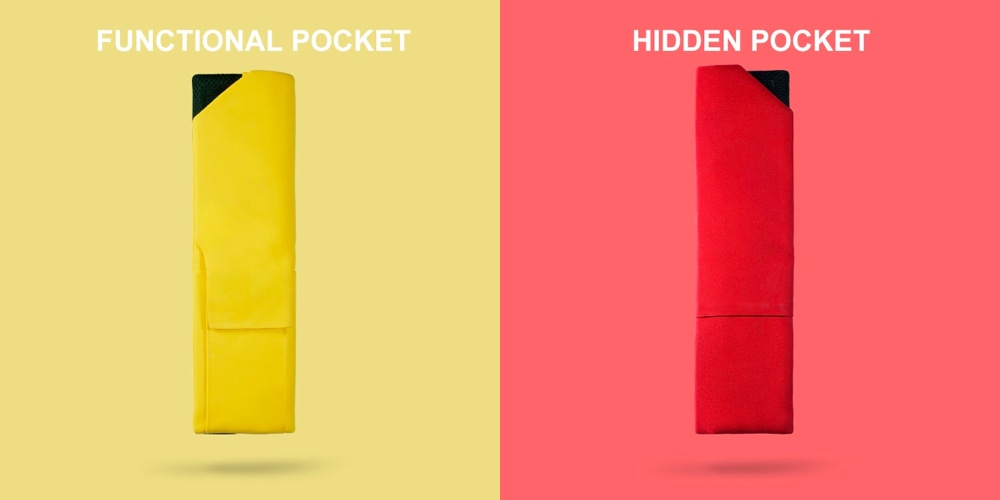 The NEX is available with two types of pocket. The functional pocket is expandable to comfortably store one passport, one power bank and one smartphone at the same time. The hidden pocket is literally invisible while 100% secure and ideal for carrying small everyday items like cash, keys and cards.

The manufacturers claim that the NEX will fit over 95% of bag, camera, and messenger straps as well as "baby carriers" with installation being as simple as connecting two velcro strips together.
Manufacturer: Addon Design
Colours: Black, red, blue, green, and yellow
Price: From $19.00 USD
Available From: Kickstarter
Features: Air cushion for comfort, easy access and hidden pockets for everyday carry items, evens weight distribution
The NEX: 3 in 1 Bag Mate is available via Kickstarter and at the time of writing has already funded. Pledges start at $19 USD although for the ultimate utility you'll probably need two.
Recent Leader of the Pack Articles