News & reviews covering the world of backpacks, everyday carry, on–the–go tech, and travel written and curated by Keir Whitaker, a UK based carry–on obsessed frequent flyer.
Backpacks
The RiutBag Crush
August 10, 2018
In 2014 Sarah Giblin started Riut with the aim of turning her idea of a backwards backpack for secure city travel into a reality.
Since then, with the help of thousands of Kickstarter backers, she's launched a full range including this £39 packable daypack.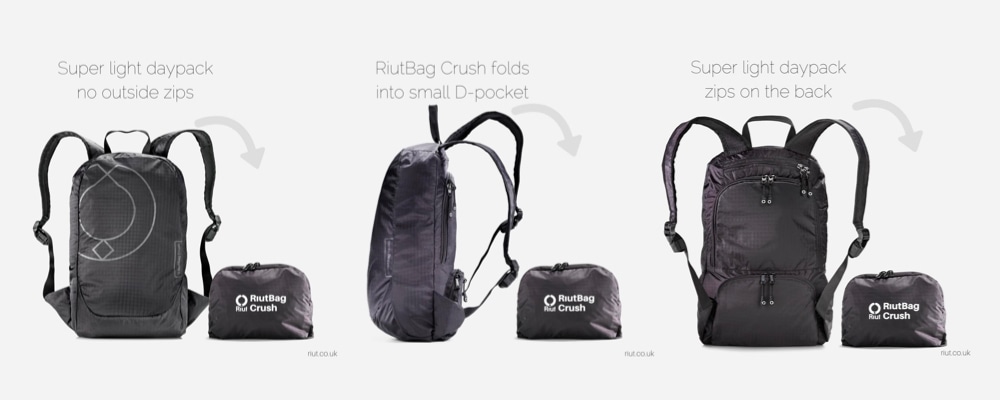 The RiutBag Crush comes in black and blue and packs down to fit neatly into your carry-on.
With a bright yellow interior designed to make finding your belongings easy and all access points and zips safely against your back, this is an attractive, and secure, option.
Recent Leader of the Pack Articles