Backpacks
The RiutBag X35 Secure Origami Backpack
June 12, 2019
I've written about RiutBag previously on Leader of the Pack. I'm a daily user of their Zipped Cable Bags and have long admired Sarah's (RiutBag founder and designer) approach to design and business. The inspirational RiutBag story is well worth a minute or two of your time.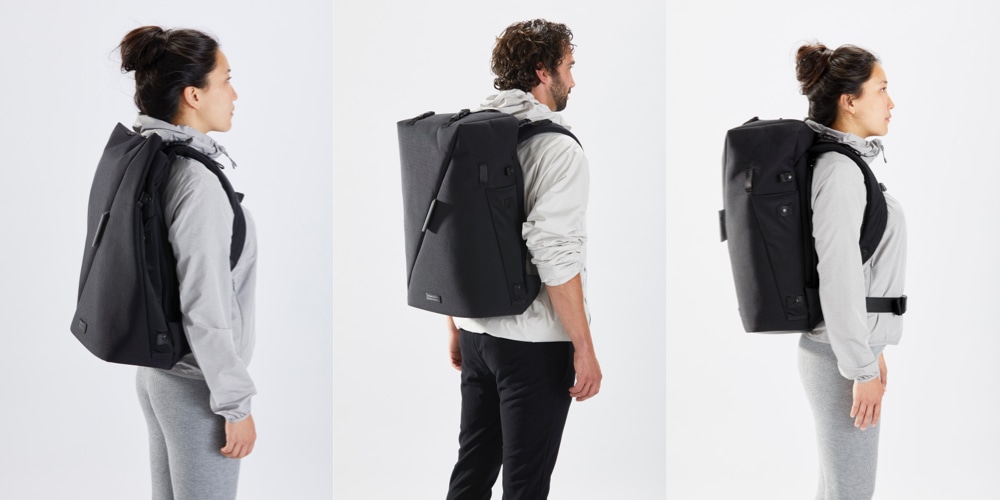 Yesterday Sarah launched her latest Kickstarter campaign and I was lucky enough to grab an early bird X35 Secure Origami Backpack.
The X35 is an innovative origami-inspired, theft-proof backpack, with all zips and openings, rotated 180 degrees to sit against your back. It unfolds from an urban 10-litre to a carry-on friendly 35-litre capacity backpack in a few seconds.
Beyond the very clean, and black, aesthetic the X35 has a bunch of features that regular carry-on users will appreciate. These include a 15.6" laptop holder, durable and waterproof materials, a secure quick access holder for your passport/mobile phone, internal bottle holders, bright mint interior, YKK zippers, and suitcase and chest straps.
Another interesting point is the base of the pack which is made from TPU (thermoplastic polyurethane) which is more commonly found on bike helmets, mobile phone cases and shoes which should protect your laptop and other contents each and every time you sling your pack to the ground.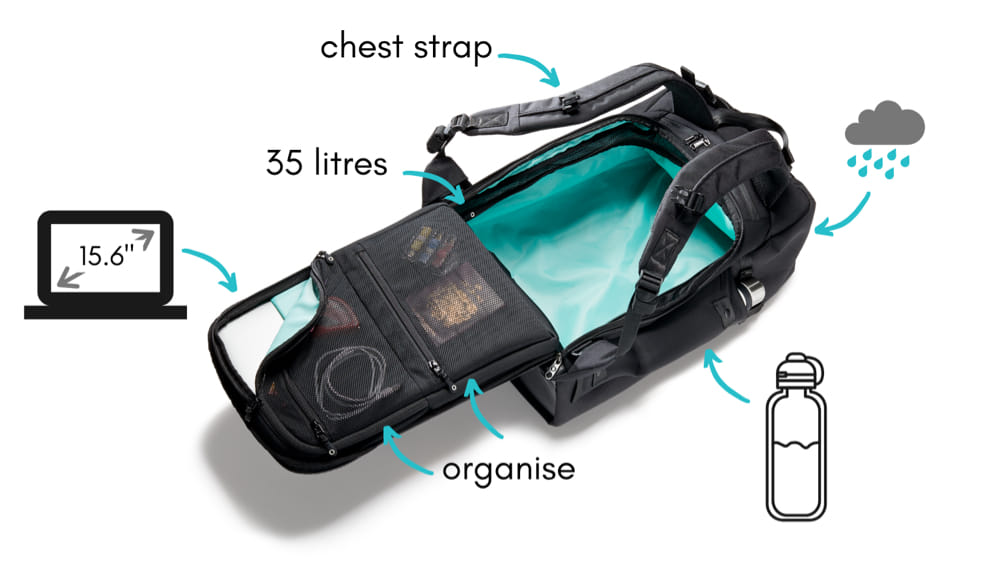 This campaign also includes an update to the popular RiutBag Crush packable daypack. The new version has been tweaked slightly and now is in line with the new aesthetic of the larger X35. Most notably the lining is now mint green and not yellow.
Stretch Goals
If the campaign reaches 1,000 backers will receive a new secure cross-body design called, unsurprisingly, the RiutBag Sling. If the campaign reaches 2,000 backers everyone will be sent a reflective/black, reversible waterproof RiutBag cover. This is specially designed for cyclists, motorcyclists and pedestrians who want to be seen.
Update 29th June 2019: The stretch goals were changed to 700 and 800 respectively!
Back on Kickstarter
At the time of writing the campaign is funded but there's plenty of time to grab your own RiutBag. Learn more and back the campaign on Kickstarter.
Recent Leader of the Pack Articles