News & reviews covering the world of backpacks, everyday carry, on–the–go tech, and travel written and curated by Keir Whitaker, a UK based carry–on obsessed frequent flyer.
Backpacks
Uniqlo 3 Way
May 25, 2018
There are many things to love about the Uniqlo 3 Way — not least it's value for money. At £34.90 (~$47USD at the time of writing) this is one heck of a deal.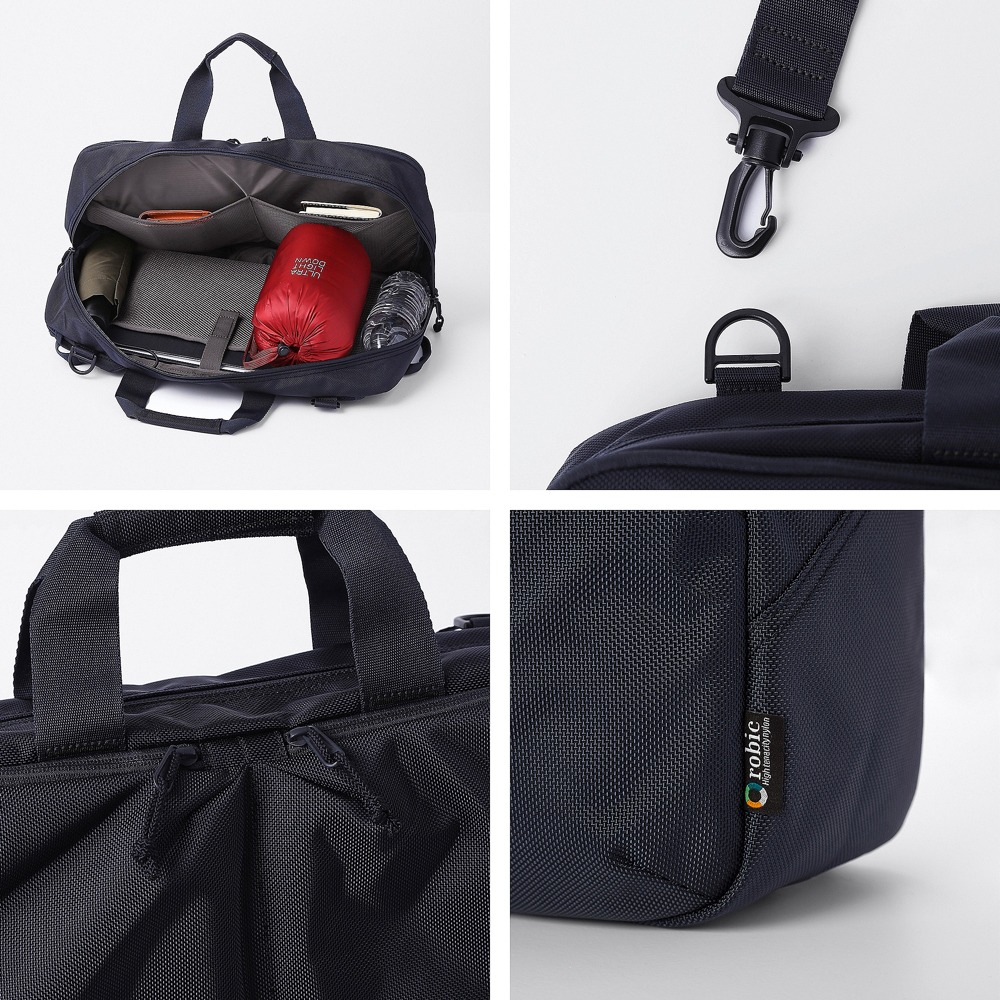 I've been using an earlier version of this (Cordura fabric) as a day bag for a while and simply love it. It's full of pockets, there's plenty of room for a cable bag, lunchbox, and notebooks inside and it takes seconds to convert to a backpack from shoulder bag/briefcase. This also doubles as my carry-on bag on those rare occasions a suitcase is required. This updated version also comes in navy which is, according to Uniqlo, "ideal for business situations"!
Manufacturer: Uniqlo
Colours: Black, Navy
Price: £34.90 + Shipping
Available From: Uniqlo
Materials: Body 100% nylon, Mesh 100% polyester, Lining 100% polyester
Size: Height 45cm x Width 31cm x Depth 12cm
Features: 3-way design (backpack, briefcase, or shoulder bag), made from robic® fabric, internal compartments for storage, two large external pockets, stowable backpack straps
If I had one gripe, and it's a small one, it would be that the shoulder strap isn't padded — but as I say that's a minor point. There's no dedicated laptop section but as I tend to carry mine in a padded sleeve, and given that one interior section has a mesh pocket with velcro closing, I am not concerned about potential damage.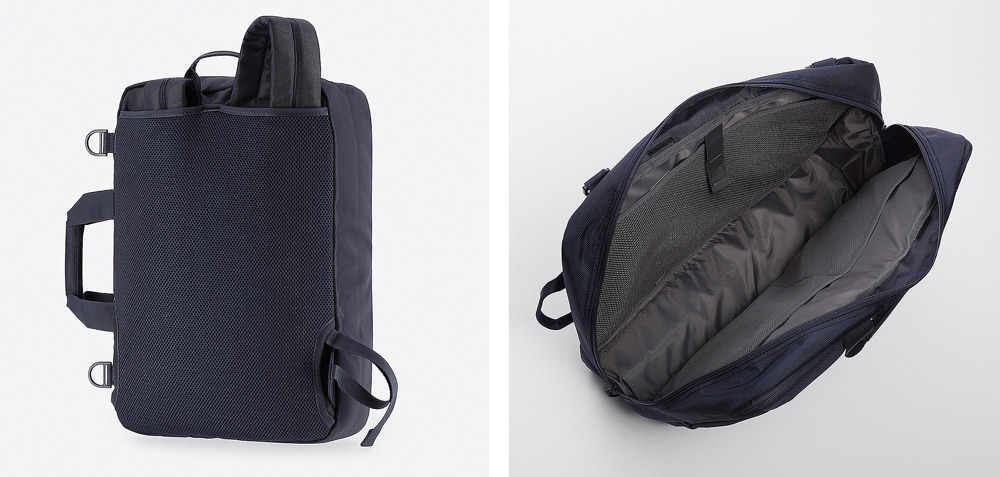 Buy Now!
Given how expensive many backpacks and daypacks are these days it's refreshing to find something this good for this price. I haven't seen this available in-store very often so ordering online is advisable.
Recent Leader of the Pack Articles