News & reviews covering the world of backpacks, everyday carry, on–the–go tech, and travel written and curated by Keir Whitaker, a UK based carry–on obsessed frequent flyer.
Bags
Rimowa X Off-White
July 06, 2018
I for one have often admired the business traveller striding confidently through the airport with their Rimowa suitcase. They are distinctly out of my price range, not that I am one for a suitcase, but it appears they have divided opinion with their latest $1,000 release — a fully transparent suitcase.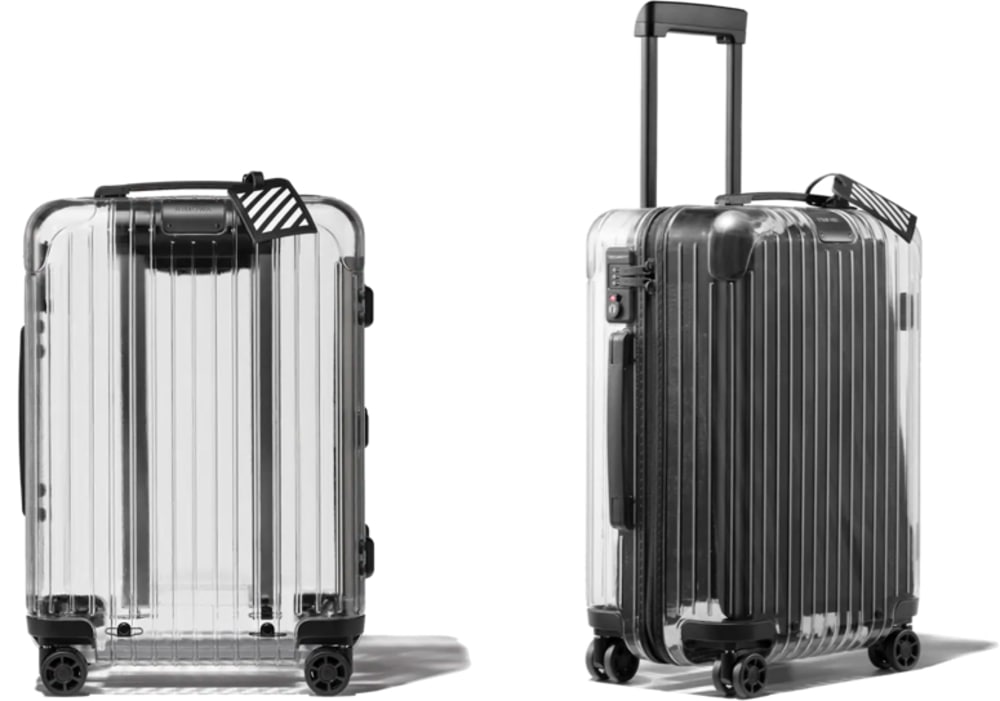 It's a collaboration with world-renowned streetwear label Off-White (I'll be honest — I'd never heard of them) and will feature little more than a see-through polycarbonate shell, jet-black handles, locks, and wheels. Apparently, Rimowa will provide soft black pouches for your items but as the article says "where is the fun in that"?
Recent Leader of the Pack Articles