The Pack List Issue: 004
RiutBag Crush, Lego Safety, Freitag City Guides and more
August 10, 2018 | Filed in: The Pack List
Welcome to the fourth edition of The Pack List — this week once again compiled and published from my home base in a very sunny Bath, UK. This edition features a very packable daypack, two airline safety videos (trust me, they are worth watching), an interesting take on the city guide and an iteration of the popular Aer Travel pack.
RiutBag Crush
In 2014 Sarah Giblin started Riut with the aim of turning her idea of a backwards backpack for secure city travel into a reality. Since then, with the help of thousands of Kickstarter backers, she's launched a full range including this £39 packable daypack.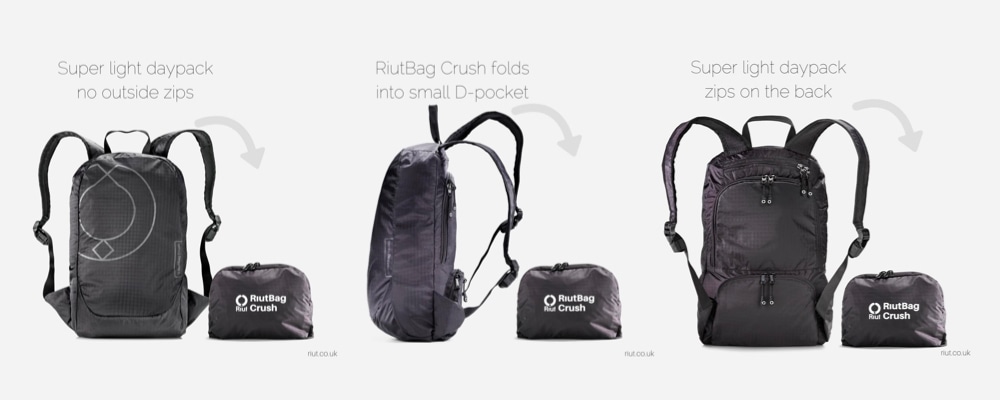 The RiutBag Crush comes in black and blue and packs down to fit neatly into your carry-on.
With a bright yellow interior designed to make finding your belongings easy and all access points and zips safely against your back, this is an attractive, and secure, option.
Turkish Airlines Safety Video
Airline safety videos are traditionally, well traditional affairs. I remember the first time I saw the Virgin Atlantic animated safety video featuring, I believe, Vic Reeves and actually watching it start to finish. This video from Turkish Airlines goes one step further and features the cast of the Lego Movie.
This is really well done, and I am sure will serve to help younger travels pay attention. There's also a bunch of subtle in-jokes and an earworm to boot.
Freitag City Guides
I don't own a Freitag, yet, but have long been an admirer. They produce a range of bags using truck tarpaulin from their Swiss HQ. In addition to being a treasure trove for bag lovers, their site also features a section devoted to city guides.
However, there's a difference — each city's recommendations are displayed and discussed using an old-school map and pen! So far the series includes Berlin, Milan, Vienna and Zurich. Hat tip to Steve for the link.
Delta Airlines Safety Video
Here's another interesting take on a safety video courtesy of Delta which introduces safety features of the A350 and showcases the different Delta uniforms from 1940 to the present day. Hat tip to Elke for the recommendation.
Aer Travel Pack 2
Aer produce a wide range of bags including their very popular travel collection and recently announced an update to their flagship carry-on — the Aer Travel Pack 2.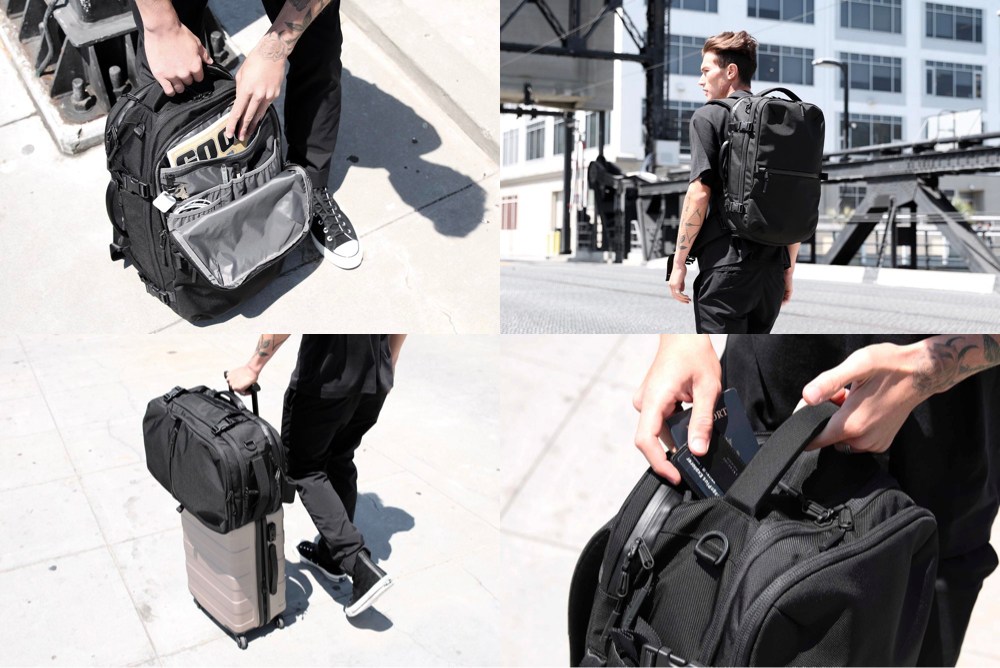 This 33-litre pack is available in black, grey, and black camo and retails for $230 USD. It features all the expected features including a lay flat main compartment for easy packing, compression straps, YKK zippers, and an attachment for a removable hip belt (sold separately). The team at PackHacker produced an in-depth review after having trialled it across the globe.