Travel
Airport Codes
May 30, 2018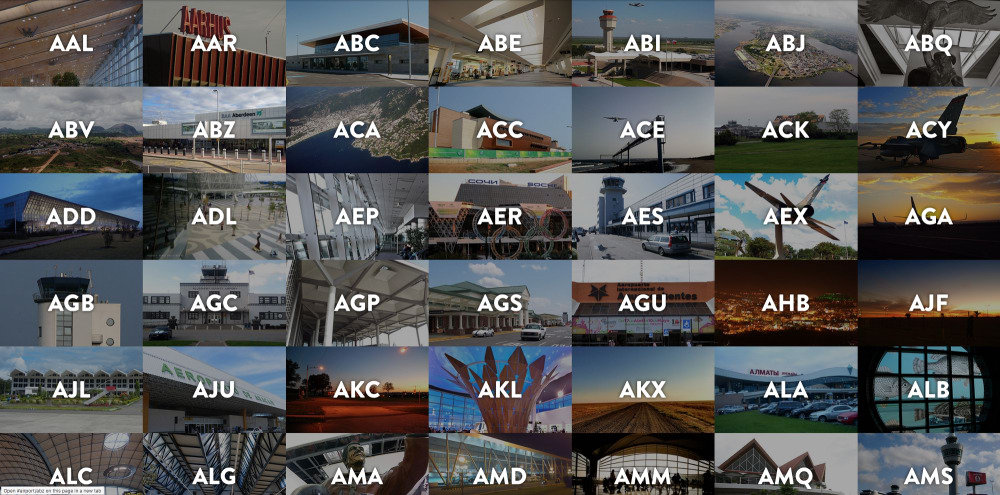 Deviating from bag reviews for a moment I wonder if, like me, you have ever wondered about the derivation of the three letter code found on your airport luggage tag?
If so then I am sure you'll find Airport Codes very insightful. Many codes are obvious — for example, my local airport is Bristol which bears the code BRS.
London
However, not all are that straightforward — for example, London's Heathrow (LHR) takes its name from Heathrow, a hamlet north-west of where the (then) small airfield was started in 1929.
Gatwick (LGW) has a similarly interesting story. Close to London, Gatwick Airport is the second-largest airport in Britain. It's also the world's busiest single-use runway and is named after Gatwick manor house that used to stand on the site.
Not all London airports have an L prefix. Situated north-east of London lies Stansted (STN) which started as an airfield during World War II. It opened its first commercial terminal building in 1969 and is a base for many of the major European low-cost carriers.
Canada with a Y
Another one that has always perplexed me is Ottawa, which has the code YOW. According to Airport Codes with a few exceptions, airport codes starting with 'Y' designate Canadian airports. Named after two Fathers of Confederation, Macdonald-Cartier International gets its other two letters, O and W, from Ottawa.
Toronto's main airport Pearson also has an interesting history. The Y relates to Canada, as in YOW, but the 'YZ' isn't as clear. One theory is that it is said to be the old railway station code for Malton, an area west of Toronto where the airport is located.
There are plenty more facts for aviation fans. At the time of writing, there are 1080 airports from 193 countries listed.
Recent Leader of the Pack Articles