News & reviews covering the world of backpacks, everyday carry, on–the–go tech, and travel written and curated by Keir Whitaker, a UK based carry–on obsessed frequent flyer.
Travel
Coat Hanger Curtain Hack
April 10, 2018
If you have ever suffered from a pair of hotel curtains that don't close properly and let the early rising sun stream onto your face then this hack courtesy of the Jetset Genius might be for you. After seeing this I tried it out myself and can testify to it's efficiency. Here's the hack: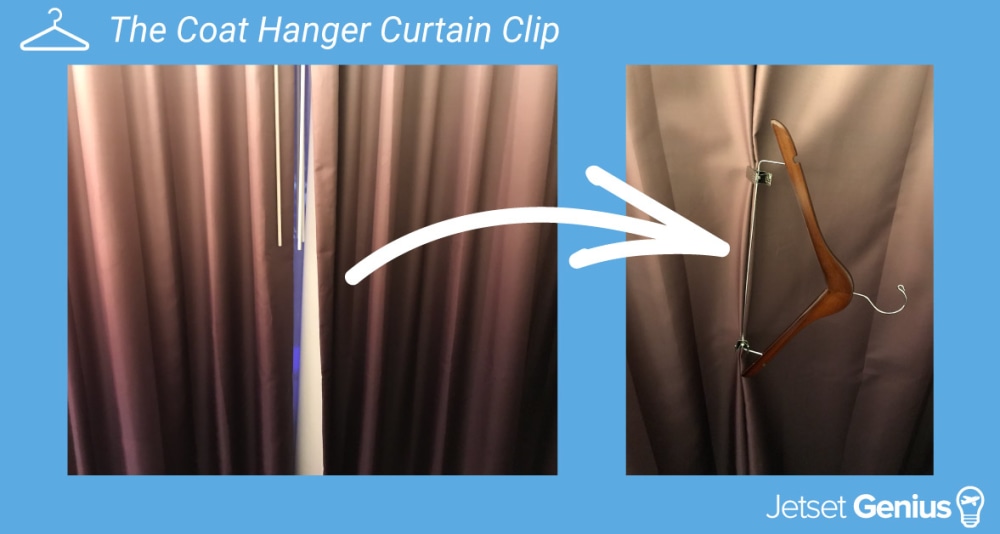 Take a coat hanger from the wardrobe that has the sprint loaded clamps on (the ones you only ever see in hotels)
Join the curtains together ensuring some overlap is present
Clip the curtains together with the two clamps!
If you would like more tips like this I strongly recommend Brad Kammlah's, the man behind the Jetset Genius site, podcast.
Recent Leader of the Pack Articles