News & reviews covering the world of backpacks, everyday carry, on–the–go tech, and travel written and curated by Keir Whitaker, a UK based carry–on obsessed frequent flyer.
Travel
Lufthansa X Adidas
October 04, 2018
I've written previously on the recent Lufthansa rebrand. Much of the criticism, and there was a lot, revolved around the removal of the iconic yellow from their brand colour palette.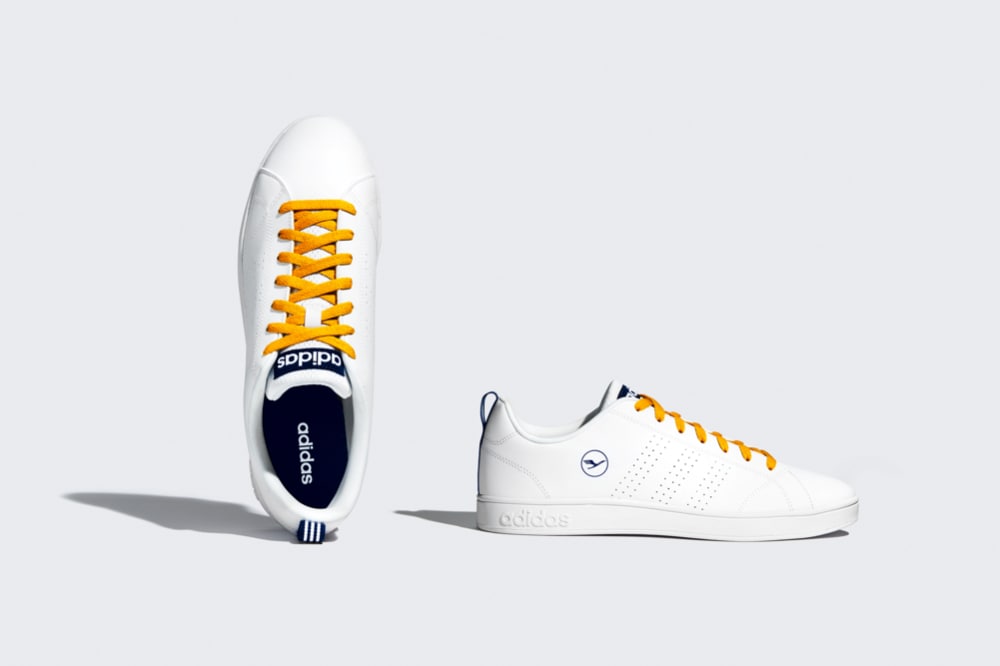 However, this was recently revived thanks to a collaboration between the airline and Adidas. For one day only Lufthansa employees were able to buy, and wear, the Adidas "sneaker" featuring the Lufthansa crane and the laces resplendent in yellow. As Design Air said: "this clever partnership helped bring Lufthansa's new and somewhat controversial brand image to life outside of the usual aviation sphere."
Lufthansa isn't the first airline to embrace comfortable footwear. Design Air also reports that Joon, the Air France owned brand, has allowed white trainers to be part of its uniform since day one — their apparent motive being to help reinforce the idea that it is an airline for Millennials.
This article on Design Air has more details and is well worth a read.
Recent Leader of the Pack Articles